The Dominican Republic is known for its attractive beaches, turquoise waters, and white sand. But we are not just that.
We are very proud of our gastronoy. It is characterized by its marked but not extreme flavors, the homemade, but also the exquisite and refined. And, we cannot ignore the influence we have received from our ancestors, which is very noticeable.
As a country with abundant fertile land, we grow our products and consume the vast majority of them locally, from the fields to the tables in our homes. We love the fresh, the natural, but above all, we love to bring those flavors to our loved ones and to those who visit our island.
Thats the reason why we tell you about our TOP5: "Food you must try if you come to the Dominican Republic"
1- La Bandera
Composed of white rice, red beans, meat (usually chicken) and green salad (cabbage, tomato, lettuce and cucumber). It is definitely a dish that has been with us for decades and that will surely will not be extinct in all this time.
This is a dish that is consumed regularly at lunchtime, which in the Dominican Republic is at 12:00 PM (noon). It is very likely that you will find this typical food in 70% of Dominican homes, as well as in local restaurants.
You cannot leave without trying how rich this combination is and the flavors that characterize it.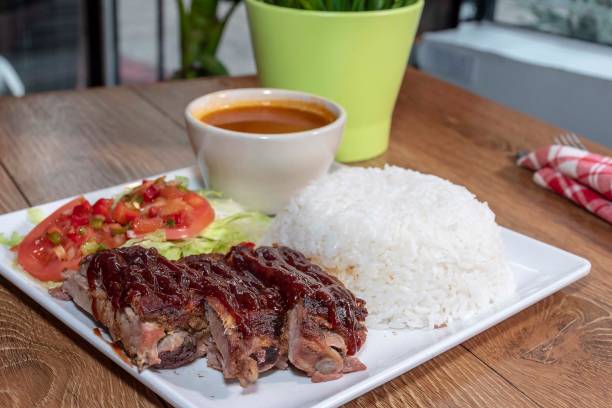 2- Sancocho
Every Dominican who respects himself has eaten "Sancocho". It is a dish that we have adapted to our culture and we have modified it according to our tastes. It is based on a broth or soup in which it contains meat, tubers and vegetables, obviously, accompanied by a little white rice.
This is usually consumed at lunch and on special or celebratory occasions. It may have variations in its components but it always has the same essence.
We assure you that with this dish you will be able to feel all the love with which the preparations are made.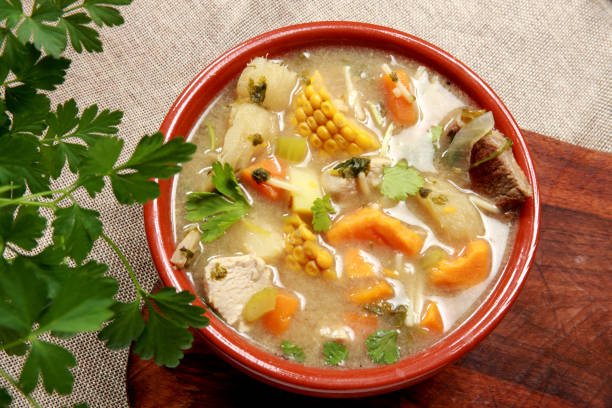 3- Chicharrón
This is one of our strengths!
It consists of a fried pork belly which is usually accompanied by "fritos" (fried green plantains) or other tubers such as yucca or bananas. Undoubtedly you should try it accompanied by our famous "Wasakaka" or lemon.
Chicharrón can usually be found in informal food stalls which we call "fritters" in Spanish "frituras" either near our beaches or also in the finest restaurants. Believe us that after an excursion with us the local food is perfect to close with a flourish!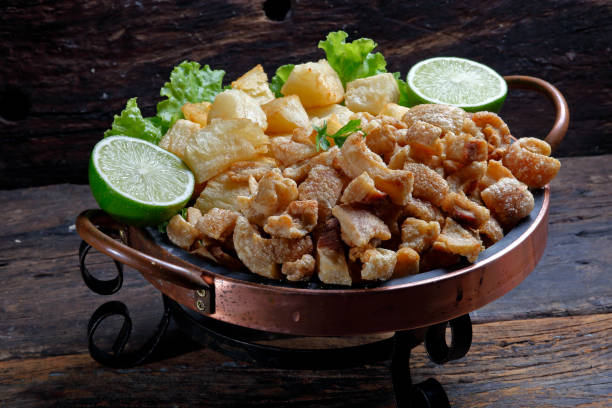 4- Los Tres Golpes
We have given this name to this dish because it is a typical breakfast of Dominican homes. Here the star is the green banana in the "mangú" version and its companions are "los golpes", these being: fried or scrambled egg, fried white cheese and what we call "salami". All this accompanied by a rich pickled or fried onion.
So that you get into context with the terms:
– Mangú: it is the green banana boiled and then mashed with butter or milk so that it has a creamy texture.
– Salami: well known for its unique and special flavor, made locally with a mixture of meats. It is one of the products that is most consumed on a daily basis, either for breakfast or dinner as an accompaniment.
You can find this breakfast both in local restaurants and in more classic restaurants in modified and developed versions.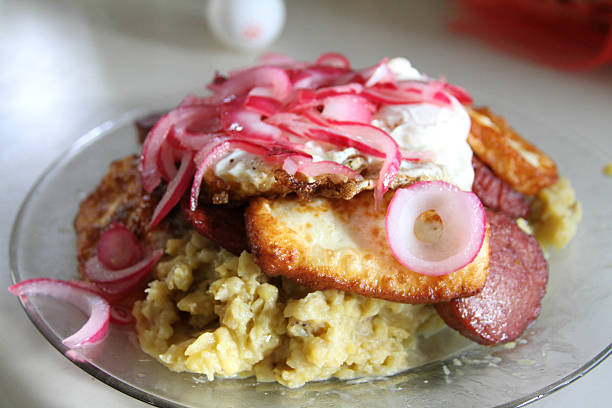 5- Pica Pollo
The "Pica pollo" is what we here call breaded fried chicken. You can find this in informal places and anywhere you are in the Dominican Republic.
Usually the pica pollo is accompanied by fritos (fried green plantains) and ketchup. In our country it is usually consumed at dinners or even at lunches. We love the taste and although it is a guilty pleasure, we enjoyed every bite.
We believe that every foreigner should know and have the luxury of trying pica pollo.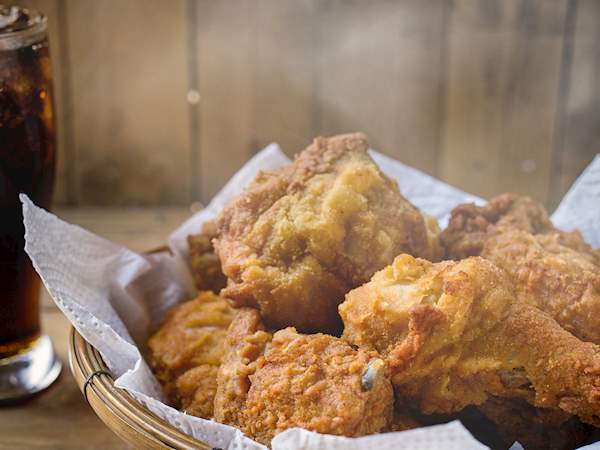 Without a doubt, our gastronomy is very diverse and unique. Let yourself be surprised by our flavors and everything that we can serve you in the Dominican Republic. We know you are going to miss us!
Would you like us to tell you our TOP5 of typical drinks or sweets?
Let us know!